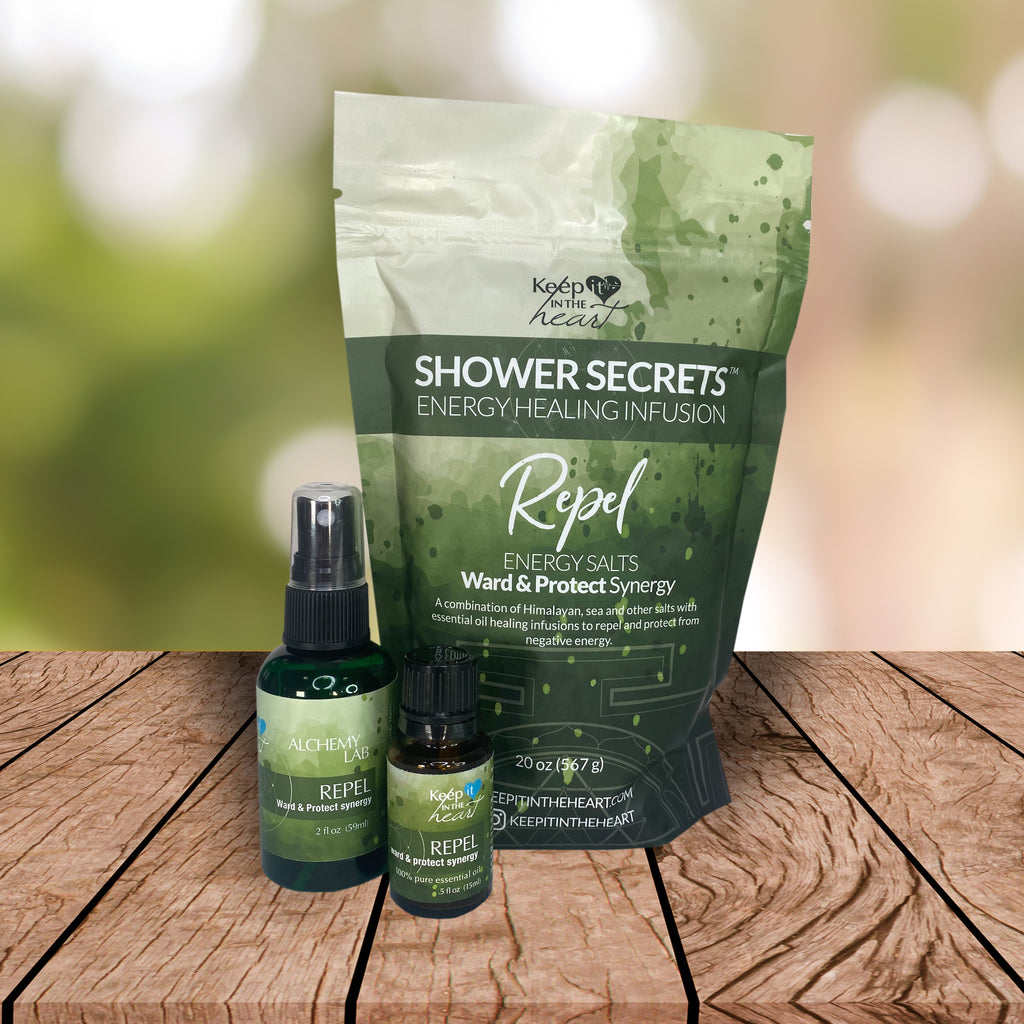 Ultimate Bundle Experience includes the following:

• Repel Bath Salt
Ward & Protect Synergy
A combination of Himalayan, sea and other salts with essential oil healing infusions to repel and protect from negative energy.
• Clear and restore your energy
• Balance and align your energy
• Guard against unwanted energies
• Replenish, protect and restore vibration
• Repel Mist (2oz)
Spray this top favorite mist around your energy and spaces to balance, clear and restore your energy field, guarding against unwanted energies. This protecting formula is our signature formula. One of the most popular effective mists to cleanse unwanted negative energies. Spray around energy field, on skin, body, cloths, crystals, bed sheets and indoor spaces. Carry in purse at work or home. Energetically activated with 100% Pure therapeutic grade essential oils. 
• Repel Essential Oil  (15ml)
Repel Essential Oil is 100% Therapeutic Grade Pure Plant Essential Oil. This synergy is one of our specialty products uniquely created to ward off and protect against unwanted energies. It is a combination of 8 essential oils, which when unified, its healing properties intensify the desired effect. It can also be used as an organic insect repellent. Repel oil has a fantastic, fresh, citrus smell that captivates many who inhale it. You can also where it as a perfume. We also offer the mist to spray rooms, cars, bathrooms, and best of all over your energy field. Refer to the how to use video for more info. 
You will notice a difference between our oils and other oils do to its high grade purity. Every drop of our essential oils is completely natural and straight from the world around us. Nature's beauty can bring you great power when used properly. Be one with your surroundings.